Credit List
Listed below is James Routh's work as dubbing mixer, sound editor, sound designer and foley dubbing mixer.
James is sometimes credited on-screen as James Lloyd Routh. You can check out his listings on IMDb.com
Dubbing Mixer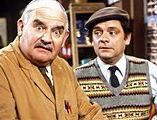 Open All Hours: A Celebration - BBC1
Documentary looking at the enduring appeal of the classic comedy series Open All Hours and following the cast and crew as they return to film a new Christmas special at Arkwright's original shop in Doncaster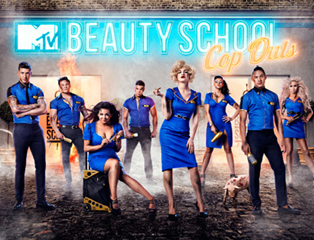 Beauty School Cop Outs - Episodes 4-8 - MTV
Four boys and four girls get the opportunity of a lifetime in this brand new MTV reality show when they are packed off to beauty school in Manchester to learn the tricks of the trade.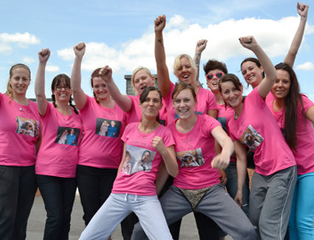 Hens Behaving Badly - Channel 5
The Hen and Stag trade is worth a massive £5 billion to the UK economy and in the last five years the average cost of a Hen Party has soared by 50%. Brides-to-be's celebrations are as much a British rite of passage now as first days at school.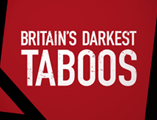 Britain's Darkest Taboos - Series 2 Episode 8
Britain's Darkest Taboos confronts every family's worst nightmares, relived and retold first-hand by the family and friends at the heart of the events, as well as the police officers who were involved in the case.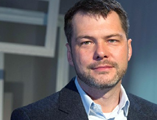 Compare Your Life
Over four million Brits have abandoned the rat race to be their own bosses, but most of us are too overwhelmed by the staggering number of possible new opportunities to make such a big change. Carlton Hood, former CEO of Confused.com, helps separate the emotion from the important factors and guide families towards a new future.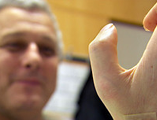 My New Hand
BBC One Documentary telling the story of Britain's first hand transplant, carried out by surgeons at Leeds Infirmary on Boxing Day night 2012, from the moment Professor Simon Kay and his team decided to go ahead to the moment the patient was able to move the transplanted hand.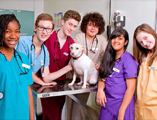 Junior Vets
Episodes 1 & 3 - Junior Vets is a brand new CBBC series that gives six ordinary school children the chance to become the first-ever juniors to enrol at Edinburgh University's super high-tech Vet School.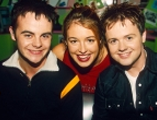 30 Years Of CITV
Thirty years ago CITV was launched on ITV and would change the face of children's television. This is its story - from the stars who appeared in some of our favourite shows.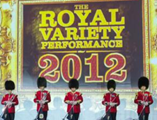 100 Years of The Royal Variety Performance
To mark one hundred years since the first Royal Variety Performance in 1912 this 90-minute documentary looks back at a British institution that over the years has entertained generations of the Royal Family – and millions of viewers.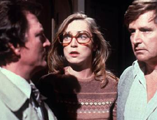 Deirdre and Me: 40 Years on Coronation Street
One Episode - ITV1 - Shiver Productions - As Anne Kirkbride celebrates 40 years in Coronation Street this exclusive documentary looks at the woman behind those famous glasses.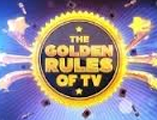 Freelance Dubbing Mixer - The Golden Rules of Television
6 Episodes - For 60 years television has in turn thrilled and stunned us in equal measure so stand by to learn the tricks of the trade as we exclusively reveal The Golden Rules of TV.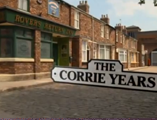 Freelance Dubbing Mixer - Corrie Years
Series II - Episodes 1-4 - A look back at the storylines of Coronation Street that have made the headlines over its 50-year history.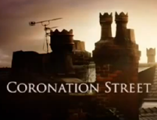 Freelance Dubbing Mixer - Coronation Street
Eight episodes - Directed by Duncan Foster & Neil Johnston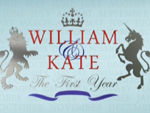 Freelance Dubbing Mixer - William and Kate: The First Year
To celebrate the first wedding anniversary of the Duke and Duchess of Cambridge, this documentary tells the story of their wedding and looks back at the last 12 months.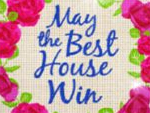 Freelance Dubbing Mixer - May The Best House Win
Daytime series where four proud homeowners battle it out to become voted best house and win £1000.
When Ali Came to Britain 2012
1 Episodes - Freelance Dubbing Mixer
Shiver for ITV1
Farewell Becky 2012
1 Episodes - Freelance Dubbing Mixer
Shiver for ITV1
The Nation's Favourite Bee Gees Song 2011
1 Episodes - Freelance Dubbing Mixer
Shiver for ITV1
Emmerdale 2011
18 Episodes (5876 - 5894) - Freelance Dubbing Mixer

Getting Better In Hospital 2011
Leeds Animation Workshop - Freelance Dubbing Mixer - Voice Over Recording

Heartbeat (XVIII - Episodes 18) April 2009
ITV Studios - 2 x ITV 60 Minutes
Producer - Keith Richardson
Director - Judith Dine

Heartbeat (XVIII - Episodes 14) February 2009
ITV Studios - 2 x ITV 60 Minutes
Producer - Keith Richardson
Director - Judith Dine

Emmerdale: King's Family Album 2007
ITV Studios - 1 x ITV 60 Minutes
Sound Editor / Sound Designer
Emmerdale 2011
18 Episodes (5876 - 5894) - Freelance Sound Designer - Freelance Sound Editor
Hollyoaks (Various Episodes 2607-2689) 2009 - 2010
Lime Pictures - 20 x Channel 4 30 Minutes

Heartbeat (XVIII - Episodes 23) May 2009
ITV Studios - 2 x ITV 60 Minutes
Producer - Keith Richardson
Directors - Judith Dine

Heartbeat (XVIII - Episodes 20) April 2009
ITV Studios - 2 x ITV 60 Minutes
Producer - Keith Richardson
Directors - Roger Bamford
Foley Dubbing Mixer
All The Way Up February 2010
Short Film - 15 Minutes
Producer - Ben Sweet
Director - Sir David Jason
A Touch of Frost June 2009
ITV Studios - 2 x ITV 120 Minutes
Producer - David Reynolds
Director - Paul Harrison
Wuthering Heights October 2008
Mammoth Screen - 2 x ITV 90 Minutes
Producer - Radford Neville
Director - Coky Giedroyc
Place of Execution August 2008
Coastal Productions - 3 x ITV 60 Minutes
Director - Daniel Percival
Producer - Philip Leach
Lost In Austen February - April 2008
Mammoth Screen - 4 x ITV 60 Minutes
Producer - Kate McKerrell
Director - Dan Zeff
Wire In The Blood (V) June 2007
Coastal Productions - 4 x ITV 60 Minutes
Producer - Sandra Jobling
Directors - Peter Hoar, Paul Whitington, Richard Standeven
The Royal (VII-VIII) 2007-2009
ITV Studios - Various Episodes
Producer - Ken Horn
Heartbeat (XVI-XVIII) 2007 - 2009
ITV Studios - Various Episodes Producers - Archie Tate, Kath Beedles
Location Sound
The Royal (VI) July - December 2006
ITV Studios - 12 x ITV 60 Minutes
Producer - Ken Horn
Emmerdale 2006 - 2010
ITV Studios - Various Episodes
Further Information about The Dub
If you have any questions about The Dub call 0779 654 7678 or email info@thedub.co.uk