Freelance Sound Designer
James Routh is a creative freelance sound designer with years of experience of sound for film and television. James has designed sound for some of TV's favourite shows, including Channel 4 soap Hollyoaks and nostalgic ITV1 drama Heartbeat. James' sound design also extends futher than audio post production, to other genres including video game and smartphone apps.
Your project's sound design will be in safe hands. James' enthusiastic approach to sound design means he applies the same high level of creativity and attention to detail whether he is working on a TV drama, independent film or a simple iPhone app.
James works with a catalogue of sound effects and synths, which he knows intimately, to call upon the right sound effects for every project. He also has a background in location sound recording, so if he hasn't got the sound effects he needs for your project's sound design, he'll go and find them!
Testimonial - Keith Richardson - Controller Of Drama Yorkshire - ITV Studios
"James' knowledge of post production and his enthusiasm placed him in the top rank of those I have worked with over the years and I can recommend him unhesitatingly."
Previous Work as Sound Designer
Freelance Sound Designer - Hollyoaks
James has worked on various episodes of Hollyoaks - Hollyoaks has a fast turn around and many opportunities for creative sound designers.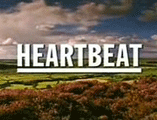 Sound Designer - Heartbeat
Classic cars, Classic Music, Heartbeat required sound effects suitable for M&E versions for international versions.
(full sound designer listings)
Further Information about Freelance Sound Designer
If you have any questions about Freelance Sound Designer, contact The Dub on 0779 654 7678 or email info@thedub.co.uk