Hens Behaving Badly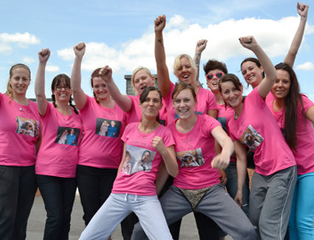 Brand new documentary series following brides-to-be celebrating their last nights as single ladies. Leaving behind their boyfriends we follow different hens travelling from Barcelona and Bournemouth, Chester to Manchester all hoping to have a memorable and legendary final bash as free women!
The Hen and Stag trade is worth a massive £5 billion to the UK economy and in the last five years the average cost of a Hen Party has soared by 50%. Brides-to-be's celebrations are as much a British rite of passage now as first days at school – only much more fun! 'Hens Behaving Badly' raises the party bar to deliver unforgettable and legendary hen parties.
Each week, we follow different Hens to cities such as Newcastle, Nottingham, London, Windsor, Amsterdam, Barcelona, Chester,Manchester, Leicester, Bournemouth and Galashiels.
True North Productions for Channel 5
Dubbing Mixer James Routh - Mixed at True North in Leeds
Further Information about The Dub
If you have any questions about The Dub call 0779 654 7678 or email info@thedub.co.uk