Beauty School Cop Outs - Episodes 4-8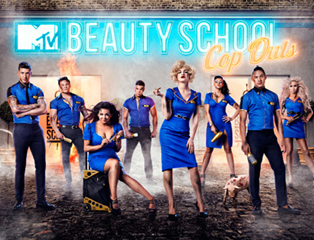 Four boys and four girls get the opportunity of a lifetime in this brand new MTV reality show when they are packed off to beauty school in Manchester to learn the tricks of the trade.
Overcoming Music Licensing Problems
This project featured scenes in nightclubs and bars, where music commercial music was playing during filming. To overcome music licensing problems, this music had to be removed from the finished program whilst maintaining audible dialogue.
True North Productions for MTV
Dubbing Mixer James Routh Episodes 4-8
Further Information about The Dub
If you have any questions about The Dub call 0779 654 7678 or email info@thedub.co.uk