You & Me Vs The World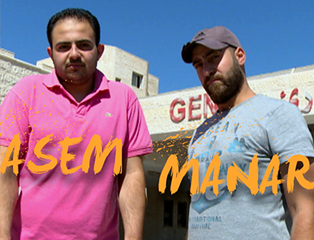 What would you do if you were struck by a major disaster? This is what happens when four young people get caught in a "Zombie Apocalypse".
Their lives have been turned upside down by the Syrian Civil War and the devastating Typhoon Haiyan in the Philippines. In this film they share their emotional stories of near death, heroism and survival. And remarkably how the worst thing that happened to them might turn out to be the best.
Shiver Productions for More MTV
Dubbing Mixer James Routh
Further Information about The Dub
If you have any questions about The Dub call 0779 654 7678 or email info@thedub.co.uk