Emmerdale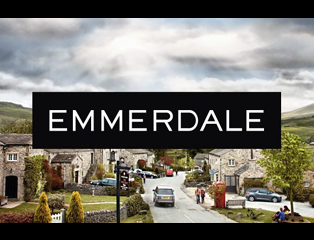 Episodes 7066-7069 tracklayed and mixed over four days. Broadcast December 2014 and January 2015.
Episodes 6917-6944 tracklayed and mixed over five weeks. Broadcast from July 16th 2014.
A lot can happen in five weeks. Will it be wedding woes or merry matrimony for Dan and Kerry? Better wear a comfy outfit to the do, it's going to be interesting...
ITV Studios
Dubbing Mixer James Routh - Mixed at ITV Studios in Leeds
Further Information about The Dub
If you have any questions about The Dub call 0779 654 7678 or email info@thedub.co.uk